'Rock Of Ages' Is Tom Cruise's Worst Opening Weekend Ever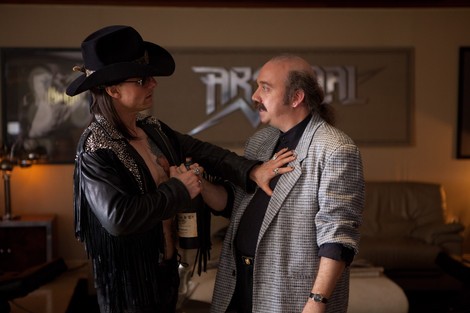 When one thinks of bankable actors, Tom Cruise must be on top of the list. His movies had made over $3 billion dollars total and they average an astonishing $96 million gross. However, that trend didn't cause Rock of Ages to jump to the top of the box office charts. In fact, Rock of Ages could go down as Cruise's worst opening weekend ever.
No film featuring Tom Cruise has made less than Rock of Age's $15 million with a wide release (bombs like Lions for Lambs never got over 2200 theaters). Knight & Day, despite releasing in 400 fewer theaters, still raked in more dough. When you add in Valkyrie's $20 million opening, it's a worrying trend of Cruise-led films without "Mission Impossible" in the title stumbling at the box office.
Perhaps a musical with a huge ensemble cast was too much for Cruise's star power to overcome. Perhaps the new generation of theater-goers, who couldn't become Cruise fans in the late 80s and early 90s, aren't willing to give him slack. Whatever the reason, Cruise needs to re-prove he can make money on films he isn't producing.