Rock Legend Ray Manzarek, Keyboardist For The Doors, Dies At 74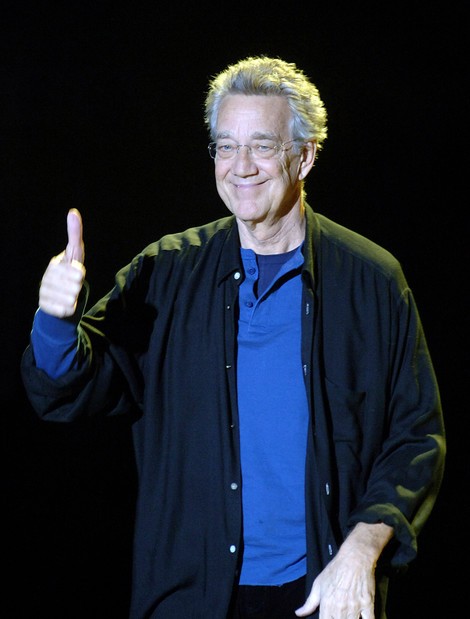 After secretly battling bile duct cancer, Ray Manzarek -- musician, singer, producer, film director, writer, and co-founder and keyboardist of The Doors -- has died. The news was reported on the band's Facebook page on Monday.
The keyboard player co-founded the band with frontman Jim Morrison in 1965. He passed away at a clinic in Germany at age 74. He is survived by his wife Dorothy, son Pablo, and three grandchildren.
Responding to his death, bandmate Robby Krieger stated: "I was deeply saddened to hear about the passing of my friend and bandmate Ray Manzarek. I'm just glad to have been able to have played Doors songs with him for the last decade. Ray was a huge part of my life and I will always miss him."
Manzarek was born Raymond Daniel Manczarek, Jr., in 1939, on the South Side of Chicago, Ill. He was a star basketball player but quit his team after falling out with his high school coach. He then turned to music.
He graduated from DePaul University with a degree in economics and moved to California to study cinematography at UCLA. That's where he met Morrison, and they formed a band. The duo hooked up with with drummer John Densmore and guitarist Krieger to create The Doors.
After playing at The London Fog and Whisky A Go Go on the Sunset Strip in Hollywood, they signed with Columbia Records before settling with Elektra Records. Massive success followed.
After Morrison died in France in 1971, the group continued to play together until 1973. Manzarek then pursued a solo career and made three albums. He also performed with Los Angeles punk band X, Iggy Pop, poet Michael McClure and others.
Manzarek published a memoir, "Light My Fire: My Life with The Doors," as well as a book about Morrison, "The Poet in Exile." The keyboardist is also a novelist. He penned the Civil War ghost story "Snake Moon."
Over the past 10 years, the three remaining bandmates have had a strained relationship. Densmore took Manzarek and Krieger to court because they wanted to sell The Doors songs for use in Cadillac commercials. In addition, the drummer also objected to his bandmates touring under the name "The Doors of the 21st Century." Densmore won both battles in court.
Manzarek and Krieger did wind up touring under the name "Riders on the Storm," based on a title of one of the group's popular hits (they later renamed themselves Manzarek-Krieger). Densmore has refused to be part of any Doors-related reunion.
In lieu of flowers, Manzarek's family asks friends, family and fans to make donations to standup2cancer.org in the rock legend's name.