Robin Wright Dating Ben Foster?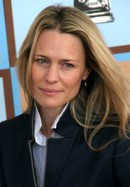 Actress Robin Wright has reportedly found love with her movie co-star Ben Foster, who is 14 years her junior.

Sean Penn's ex-wife met the 31-year-old actor on the set of their new crime drama Rampart, and it appears the pair has struck up a romance after they were photographed enjoying a cozy dinner date together in Australia earlier this week.

In the pictures, Wright is seen touching Foster's face, while the actor kisses the Forrest Gump star's hand in another.

Wright, whose divorce from Penn was finalized in 2010, is currently on location for new movie The Grandmothers, starring alongside Naomi Watts.