Robin Williams Jokes About Turning 60, Fakes His Own Death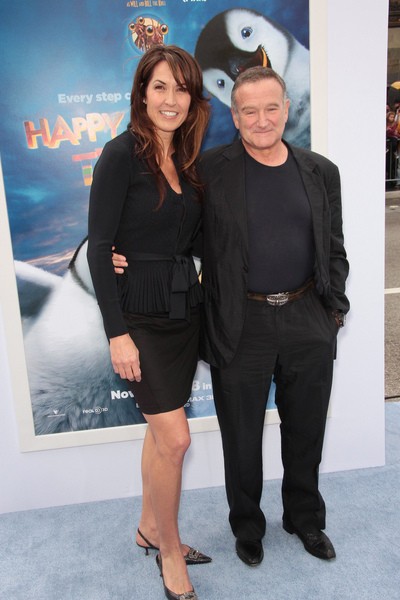 Robin Williams turned 60 earlier this year, and when he participated in a press conference for Happy Feet Two, he had some fresh material about it. First he pretended to act like a senior citizen.
"A milestone, what day is today?" Williams joked.
Then, he pretended to collapse, plopping his head on the table mid sentence. "Wouldn't that be cool? 'It was his last press conference!' It's like Richard Pryor did that great thing after he got burned where he's in the hospital and this one orderly came in and started wiping the smoke off him going, 'Hey Richard, how about that last autograph?'"
After earning laughs from the press corps, Williams shared his sincere thoughts about turning 60, but still inserted a few jokes. "60's pretty amazing. I mean, I had a midlife crisis at 40 so this is pretty sweet. 60's wonderful. I'm alive. Once you have the heart surgery, it's Me 2.0. I have a cow valve which means I can sh*t standing up now. It's pretty sweet, it's lovely, thank you."
Williams also just returned from his honeymoon. Having overcome the indulgence of his youth, Williams joked that he's in a better state now to appreciate a honeymoon.
"And just off my honeymoon which at 60 was wonderful. I actually remember it. It's wonderful and a honeymoon in Paris don't suck either. That was wonderful, thanks."
Happy Feet Two opens Friday. Williams plays the voice of two characters, Ramon and Lovelace.
Check out the 'Happy Feet Two' premiere