Robin Williams Died From Asphyxia Due To Hanging, Death Being Treated As A Suicide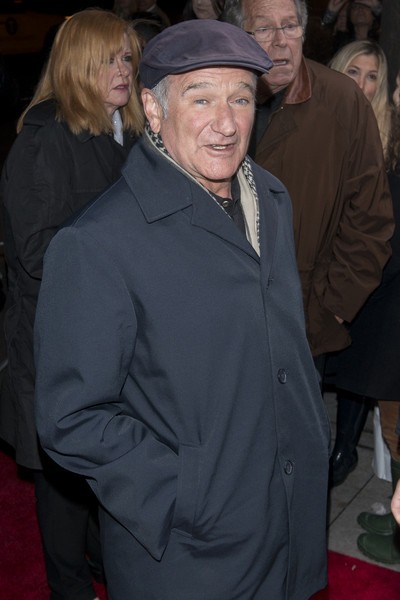 The Marin county, Calif., Assistant Chief Deputy Coroner announced on Tuesday that Robin Williams' death shows all the signs of a suicide and his official cause of death has been listed as "asphyxia due to hanging."

The prolific actor's body was found by his assistant in a room at his Tiburon, Calif., home Monday morning, where he was pronounced dead at the scene. Williams was found hanging by a belt he had closed in a closet door and was in a "seated position," according to Liutenant Keith Boyd.

"Mr. Williams' personal assistant became concerned at approximately 11:45am (Monday) when he failed to respond to knocks on his bedroom door," Boyd said to the press. "At that time, the personal assistant was able to gain access to Mr. Williams' bedroom, and entered the bedroom to find Mr. Williams clothed, in a seated position, unresponsive, with a belt secured around his neck with the other end of the belt wedged between the clothes closet door and the door frame."

The 63-year-old had battled drug and alcohol demons for years and had received treatment at a Hazelden Foundation addiction treatment center in Minnesota last month. His publicist had confirmed that Williams had also been battling severe depression.

Boyd also revealed that Williams had several "superficial" cuts on his left wrist and a pocket knife with what appeared to be dried blood on it was found closed nearby.

Williams' death is being treated as a suicide, and toxicology test results are expected in the coming weeks to determine if he was on anything at the time.

Lt. Boyd wouldn't speculate on whether or not a note was found at the scene, although at one point he did answer a reporter's question by saying "the note" before quickly correcting himself and saying "a note."

Boyd also said there were other details he couldn't yet comment on until the full investigation is completed.