Robin Thicke Reveals How Long Its Been Since He's Seen Paula Patton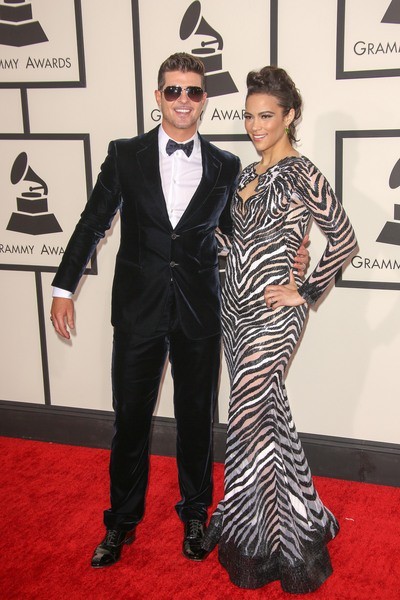 By now you should know if Robin Thicke is saying something, there's a 99% chance it's about Paula Patton. The singer recently sat down with Hot 97 and revealed some astonishing things about his breakup with Paula, after whom he named his recent album.
One of the interviewers admitted he thought their breakup was a PR stunt for the upcoming album, which centers around Thicke and Patton's split and included dozens of pleas for her to take him back. Thick said, "I try to keep most of that private, but I haven't seen her for four months... She's the best girl in the world, a great mother and still a good friend, but because we just weren't ever together anymore and I still had so much I wanted to apologize for and things I wanted to take responsibility for, so that's pretty much what the album's about."
He added, "The album is exactly what happens when you lose the love of your life and you're trying to figure it out in your head, 'How am I gonna move on and get through it all?"
The singer admitted that the break-up is primarily his fault, although he didn't go into detail: "At this point in our relationship, the only reason we're not together is because of the choices I made," but added later, "I changed, and I got a little too selfish, a little too greedy and little too full of myself," and, "We're apart because we just couldn't be together anymore for awhile. There's a hundred different reasons."
As for what Paula thinks of the album named after her? "She hasn't heard it," Thicke said. "She's only heard a few songs, and I don't think she wants to hear it right now."
At least the questions were nicer than the ones he got on Twitter.