Robin Thicke Puts On A Public Display Of Desperation At The Billboard Music Awards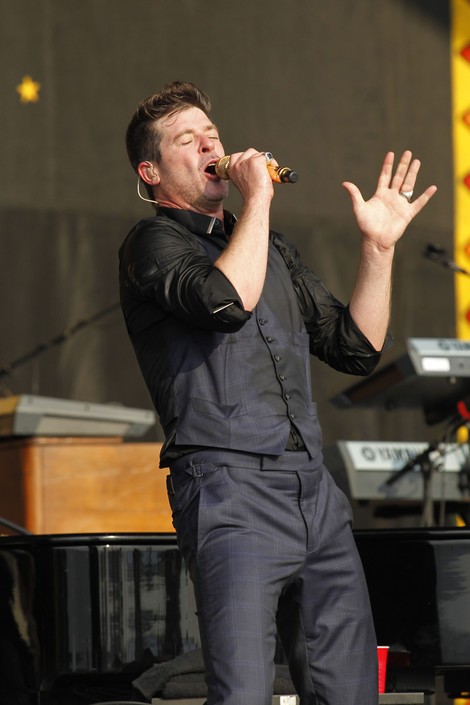 Singer Robin Thicke wants his estranged wife Paula Patton back so much, that he wrote a song about her and practically begged her to return to him during Sunday night's Billboard Music Awards.
He sang "Get Her Back," which included lyrics such as, "I gotta treat her right/ I gotta cherish her for life/ I gotta get her, go get her, go get her, go get her back tonight."
Thicke received two awards for "Top R&B Song" and "Top Hot 100 Song" for "Blurred Lines," and he told the audience: "Most importantly, I'd like to thank my wife for her love and support for all these years." He also received trophies for "Top Digital Song" and "Top Radio Song."
It isn't the first time Thicke has pleaded for his wife to reconcile. For months he's been talking to concertgoers about the love he still has for her.
The couple, who were childhood sweethearts, split up in February. They have a 3-year-old son. Actress Patton recently told Vanity Fair: "We've known each other since we were teenagers. All I can tell you is there's a deep love there - always was, and always will be."