Robin Thicke Is 'Very Happy Right Now,' Says Paula Patton 'Loved' His Concert Pleas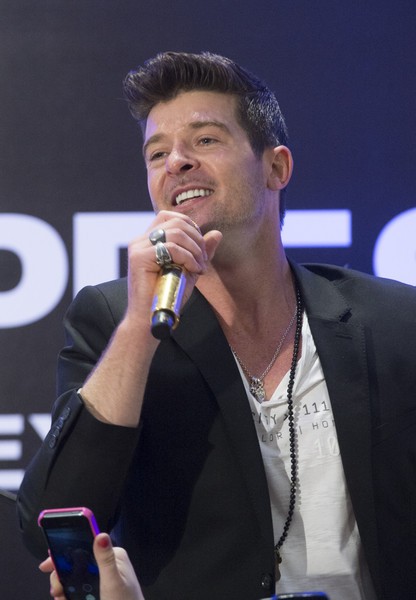 Robin Thicke has revealed he's happier than when he first split from Paula Patton, and his emotional state has resulted in some of the best music he's ever created.
In one of his first interviews since his divorce from Patton, Thicke told People, "We're both doing well. We're both very happy right now – much happier. Everything about this moment in my life – this amazing year I just had and what I'm going through personally – has actually ignited some of the best writing I've done in a long time."
Thicke also said his "music is very honest," so, "Whatever everybody's wondering about, they're going to hear it all in the album."
What about Thicke's multiple pleas to Patton to take him back? In the concerts immediately after their split, Thicke took time out to tell his fans how much he loved Patton and asking her to come back. The singer told People, "She loved it. She thought it was the sweetest thing and very romantic, and I've always been a romantic guy that way."