Robin Thicke Files Lawsuit Against Marvin Gaye's Family Over 'Blurred Lines'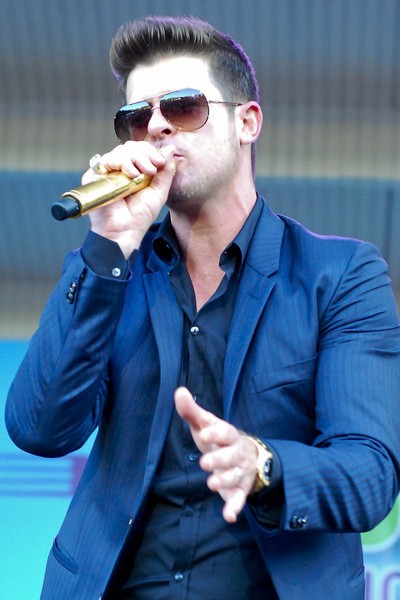 Singer Robin Thicke and his "Blurred Lines" collaborators Pharrell Williams and rapper T.I. filed a lawsuit against Marvin Gaye's family on Thursday.
Gaye's family and Bridgeport Music complained the trio's hit tune was too similar to the late Motown singer's track, "Got to Give It Up" and the funk group Funkadelic's "Sexy Ways."
Thicke's lawsuit is preemptive. According to court documents obtained by The Hollywood Reporter: "Plaintiffs, who have the utmost respect for and admiration of Marvin Gaye, Funkadelic and their musical legacies, reluctantly file this action in the face of multiple adverse claims from alleged successors in interest to those artists.

"Defendants continue to insist that plaintiffs' massively successful composition, 'Blurred Lines', copies 'their' compositions."
According to the lawsuit: "There are no similarities between plaintiffs' composition and those the claimants allege they own, other than commonplace musical elements. Plaintiffs created a hit and did it without copying anyone else's composition."
Gaye's family claims "Blurred Lines" has the same "feel" and "sound" as "Got to Give It Up," while those in Funkadelic's corner say the track is too similar to the band's "Sexy Ways."

To avoid a monetary settlement, Thicke, Williams and T.I. are heading to court to try and prove they didn't intentionally copy anyone's music.