Robin Thicke Encouraged Wife Paula Patton To Go Topless In '2 Guns'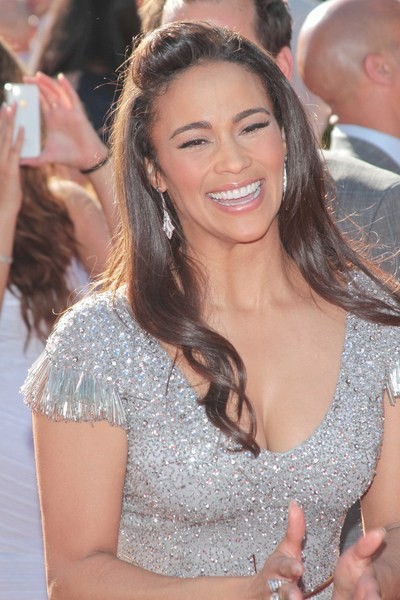 Actress Paula Patton turned the tables on husband Robin Thicke Monday night at the premiere of her new movie 2 Guns, which features the actress going topless during a scene with co-star Denzel Washington.

Thicke's controversial video for hit single "Blurred Lines" features the singer and producer Pharrell Williams cavorting with nude women, and Patton debuted her own nude scene for her husband at the showing.

The actress explained that her husband knew about the scene beforehand, and he was fine with it.

"The day before we were gonna shoot the scene, I was thinking that these are people that have been together before and they have just made love, so it seemed really phoney to me to have my shirt on, so I sprung it on (director) Baltasar (Kormakur) that I'm not going to be wearing a top," she tells WENN.
"I asked Robin before and I said, 'It doesn't feel natural,'" she added, "and he said, 'Just go for it babe, absolutely'.

"We don't really get hung up about those things... Once I decided to take my shirt off, Denzel was like, 'Well, I'm gonna take my shirt off,' and it became a new scene."

2 Guns hits theaters Friday.