Robin Thicke Dedicates 'Lost Without U' To Paula Patton, Tells Fans He Wants Her Back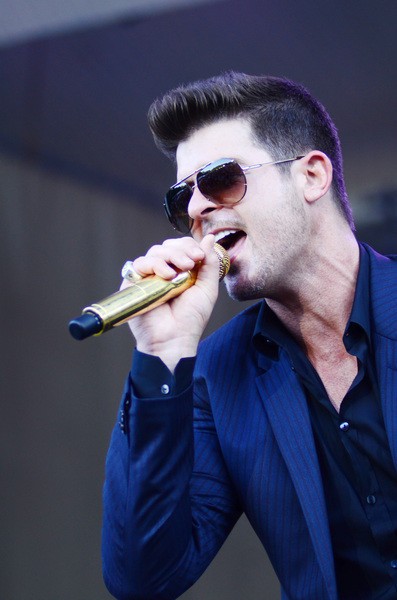 Just days after annoucing his split with Paula Patton, Robin Thicke dedicated a song to his wife. During a concert in Fairfax, Va., on Thursday night, he told the crowd: "For y'all that don't know me and my wife separated, but I'm trying to get my girl back. She's a good woman."
After nine years of marriage, the couple revealed ealier this week that they were breaking up.
Thicke wore his wedding ring during the performance and explained to fans that he had written his 2007 hit "Lost Without U" especially for Patton. It includes lyrics such as: "I'm lost without you/ Can't help myself/ How does it feel to know that I love you baby?"
Thicke has been upfront about his desire to stay in a relationship with the actress, with whom he has a 3-year-old son named Julian.
He told TMZ.com reporters at an airport in Washington D.C. on Thursday afternoon, "I'm just trying to get her back."
It's been rumored that the couple split due to constant fighting relating to his performance with Miley Cyrus at the MTV VIdeo Music Awards last summer and his behavior around other women.