Robin Thicke Cops A Feel & Grabs Fan's Butt At VMAs After Party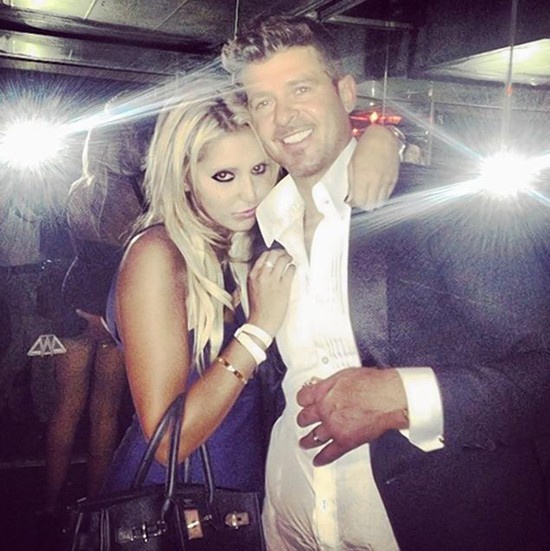 A picture has surfaced showing singer Robin Thicke grabbing the tush of a woman who is obviously not his wife.
In the photo, a pretty blonde, identified by the Daily Mail as New York student and socialite Lana Scolaro, has her arms around the singer. The interesting part is the mirror reflection in the background in which Thicke appears to have his hand on her behind.
The Instagram image was reportedly taken at a Video Music Awards after party at New York City nightclub 1 Oak. The musician's wife, actress Paula Patton, was also at the party.
Thicke, 36, and Patton, 37, have been together since their teens and have a 3-year-old son. Following the VMAs they traveled to Florida for vacation.
A Twitter user pointed out the butt-grab image to Patton, but she hasn't commented on it.
Thicke made headlines earlier this week for his and Miley Cyrus' "Blurred Lines" performance at the VMAs on Sunday. Cyrus, wearing a flesh-toned bikini, rubbed herself against the singer's groin and made provocative gestures with a foam finger.