Robin Thicke Breaks Silence, Set To Resume Tour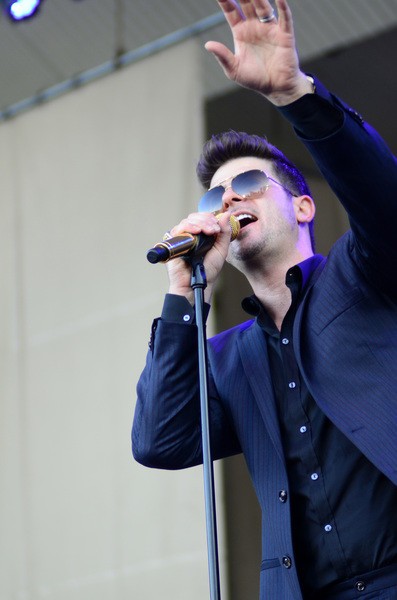 Robin Thicke has thanked his fans in his first statement since his breakup with longtime partner Paula Patton.
Thicke wrote on his official site, "I want to thank everyone for the well wishes these last few days. My fans mean everything to me. I'm looking forward to getting back on out on the road and performing in Washington DC this Thursday, and the rest of the tour. Looking forward to seeing everyone out there!"
Thicke and Patton announced their separation on Monday after eight years of marriage. Rumors have swirled that the couple was expecting to break up for some time, but wanted to put forth a united front during Grammys season and Thicke's explosion in popularity. There have also been accusations of infidelity, thanks to a few photographs featuring Thicke with women other than Patton.
Thicke canceled the two shows over the weekend before the announcement of his divorce (TMZ reported he was jetting back home in a last-ditch attempt to save his marriage), as well as his show scheduled for last night.
Perhaps getting back on the road and performing will help him get through these tough times.