Robin Thicke Begs In 'Get Her Back' Music Video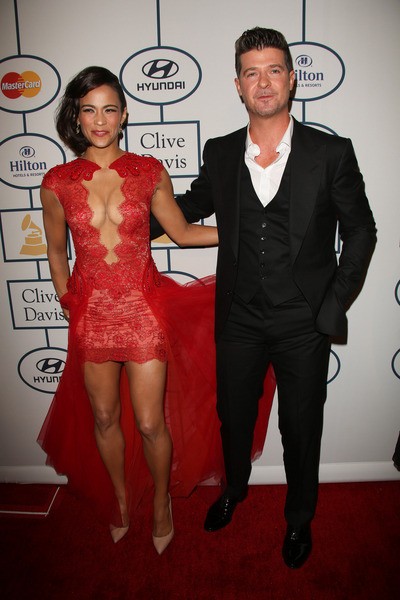 Robin Thicke isn't hiding anything in the music video for Get Her Back, a not-so-subtle plea for a reunion with his estranged wife Paula Patton.
During the music video, text messages between two parties (representing Patton and Thicke) appear on the screen. "Paula" writes things such as "I kept trying to warn you you were pushing me too far," and, "You drink too much. You embarrassed me." Responses from Robin include "I hate myself," and, "I wrote a whole album about you." Robin's upcoming album is titled Paula.
The song is pretty catchy, despite the depressing topic. It features a funky guitar set against a slow synth backdrop. Robin sings, "I gotta treat her right, I gotta cherish her for life / I gotta get to go, get to go, get her tonight."
The video features a nude Robin and a nude model (representing Paula), who appear to be separated by bodies of water. Robin goes through several stages of facial damage, such as a black eye and busted lip, representing the damage he's done to himself.
At the end of the video, "Paula" writes "I have to go." Robin adjusts his wedding ring before replying, "This is just the beginning."