Robin Thick 'Just Trying' To Get Paula Patton Back After Split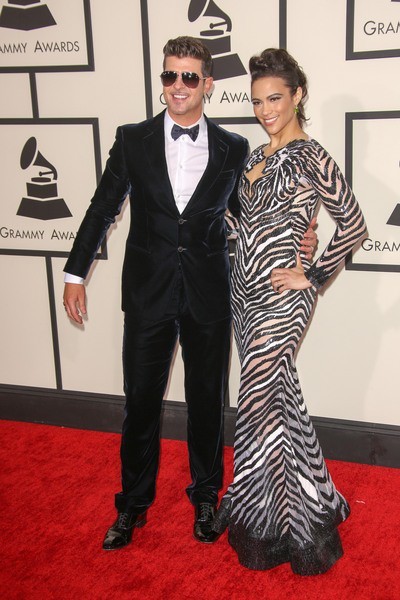 Robin Thicke is trying desperately to save his marriage to actress Paula Patton.Robin may have twerked with Miley Cyrus during the MTV Video Music Awards last August and groped another fan's derriere afterward, but he's still very in love with his wife and wants her back following their split earlier this week.

The singer and his estranged wife announced their split earlier this week, after Paula reportedly called him last Friday from a film location in Toronto, Canada, to say she was ending their 8 year marriage. Robin, who was in Atlanta at the time, hopped on an airplane and canceled his concert to rush there and try to save his marraige.

"Robin wanted to save their marriage, but it was Paula's choice and she ended it," an source tells Us Weekly. "Robin does not want this divorce."

Unfortunately their meeting didn't go so well, but he's not giving up.

TMZ.com caught up with Robin at an airport in Washington D.C. on Thursday afternoon, where he told the site, "I'm just trying to get her back."

Sources told the website that Robin's racy performance with Cyrus was the final straw with Paula, but Robin put that story to bed and said it had nothing to do with their split.

Thicke, 36, and Patton, 38, were high school sweethearts and married in June 2005. They have one child together, son Julian, 3.