Robin Gibb's Family Planning June Funeral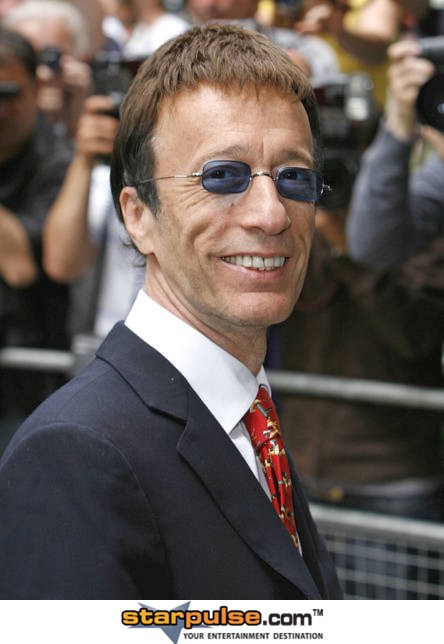 Robin Gibb will be remembered at a private family funeral next month and it will be followed by a memorial service in London in September.

The Bee Gees legend passed away last Sunday after a long battle with liver and colon cancer, and his son Robin-John has now revealed the family will gather friends and relatives together in Thame, Oxfordshire to pay their final respects in June.

The private service will be followed by a memorial at St Paul's Cathedral in London in September.

Robin-John tells the Sunday Express, "We have the private funeral to plan, which will be in June to give time for his relatives and loved ones to get here. We've been discussing hymns and songs. There will be some Bee Gee tracks, though we don't know which yet, and maybe Roy Orbison's Crying. My father loved Roy's music and they were great friends."

Robin-John is also working on making sure a planned performance of his father's Titanic Requiem goes ahead in Italy in June and he is hoping to include holograms and photographs of his dad.

He adds, "The next thing after the funeral is to make sure the second performance of Titanic Requiem, which will be in Rome on 23 June, goes smoothly. It will be the first time it will be heard with accompanying holographics and there will be images of Dad. We've worked on the project for the past two years and it was so important to him, as it is to me."