Robin Gibb's Doctors Pleased With His Speedy Recovery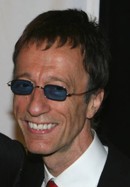 Bee Gees star Robin Gibb is celebrating a victory in his health fight after doctors told him his colon cancer is "almost gone."

The 62-year-old singer insists he is close to being fully recovered after undergoing months of intensive chemotherapy to beat the disease.

He tells BBC Radio 2 host Steve Wright, "The prognosis is that it's almost gone and I feel fantastic and really from now on it's just what they could describe as a 'mopping-up' operation. I am very active and my sense of well-being is good."

Gibb admits even the doctors treating him were surprised by his speedy progress, adding, "I was diagnosed with a growth in my colon. It was removed. And I've been treated for that by a brilliant doctor, and in their own words, 'The results have been spectacular.'

"And they said, 'What are you doing that we don't know about?', and I said, 'I'm not doing anything and in fact I haven't taken a single tablet.'

"I feel better than I did 10 years ago. I'm active, my appetite's fantastic, the plumbing is all in perfect working order."