Robert Redford 'Not Disturbed' By Oscar Snub, But Blames Distributor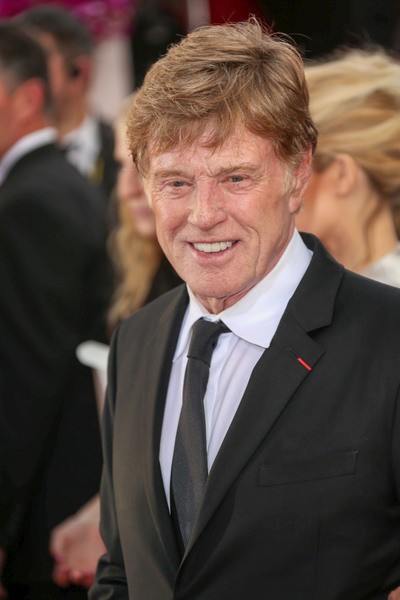 Even at Sundance, Robert Redford couldn't escape questions about his new film All Is Lost going unrecognized at the Academy Awards nominations.
Redford was considered a favorite in the Best Actor category earlier in the year, only to go without a nomination yesterday morning.
During the Sundance Festival's opening press conference (you can watch it here), Redford was asked about the nominations by the Salt Lake City Tribune. The question resulted in boos from the crowd who disagreed with the Academy voters. "Why don't we let them speak for me," the actor replied with a smile.
He continued, "First of all, what I don't want is for that to get in the way of why we're here, because this is very important to me and to the staff here.
"Let me just speak frankly about how I feel about it. I think that first of all, the film that I made with J.C. Chandor is a film I'm very proud of. It's independent so it confirms to why we're here. That gave me great pleasure.
"… Would it have been wonderful to be nominated? Of course. But I'm not disturbed by it or upset by it, because of what I just said: It is a business and we couldn't conform to that."
Redford later revealed he believed his distributor did not want to spend the money to campaign the film. He said, "When these films go before to be voted on, usually they're heavily dependent on campaigns that the distributors provide.
"There's a lot of campaigning that goes on and it can get very political, but that's okay because it is a business. In our case, I think we suffered from little to no distribution. So as a result, our distributors either — I don't know why — they didn't want to spend the money, they were afraid, or they just were incapable. But whatever, we had no campaign to help us cross over into the mainstream. So I suspect that had something to do with it."