Robert Plant Hints At 2014 Led Zeppelin Reunion - Your Move, Jimmy Page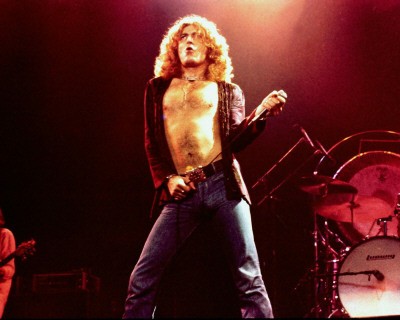 Robert Plant has sparked new hopes that a Led Zeppelin reunion is possible next year, by saying he has "nothing to do in 2014".

The lead singer for the greatest rock band in history (somewhat arguably) recently did an interview for Australian news program 60 Minutes, hinting that he's open to hitting the road with surviving bandmates Jimmy Page and John Paul Jones.

Zeppelin regrouped for a one-off concert in 2007 -- a tribute to music producer Ahmet Ertegun held at London's O2 Arena, and perhaps the hottest concert ticked ever.

The band released the show on Blu-ray and DVD last fall, once again sparking rumors of a tour that were shot down by Page.

"I think if there had been any more concerts to be done, we'd already be talking about them," he said, "So I don't see it."

Plant, who spent the years following the London show touring in support of his venture with folk singer Alison Krauss, finally has a clean schedule coming up in the near future; but he says that he hasn't been the reason a potential reunion hasn't happened.

"[Page and Jones] are Capricorns," he says. "They don't say a word. They're quite contained in their own worlds and they leave it to me. I'm not the bad guy... You need to see the Capricorns."

"I've got nothing to do in 2014," he added, leaving the door open for a reunion.

The band was honored for their contributions to American culture in December at the Kennedy Center in Washington, D.C., where Lenny Kravitz, Foo Fighters and Kid Rock performed some of the group's classics; but it was Heart's performance of "Stairway To Heaven" that brought tears to Plant's eyes. Check out the amazing performance below...