Robert Pattinson Would Like A Word With Rupert Sanders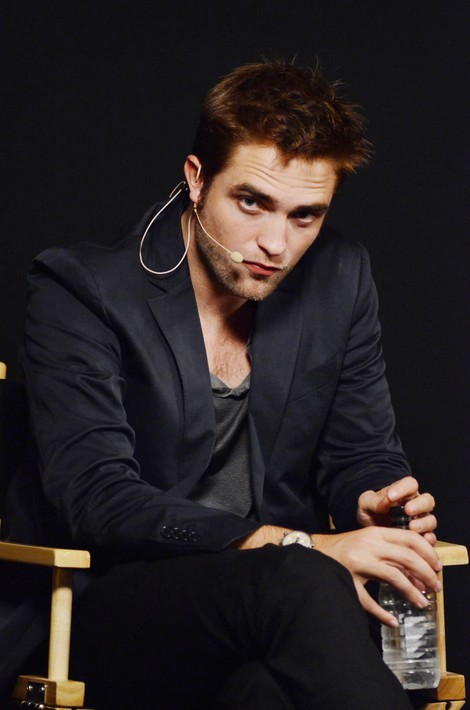 Robert Pattinson would like to speak with Snow White and the Huntsman director Rupert Sanders about his recent affair with the Twilight star's girlfriend of three years, Kristen Stewart.

Pattinson was devastated last week after a set of photos of Kristen, 21, and Rupert, 41, making out in a car near the Hollywood sign in Los Angeles were published by Us Weekly.

Stewart apologized for the affair and professed her love for Pattinson in a statement shortly after the news broke, calling her lapse in judgment a "momentary indiscretion."

"I'm deeply sorry for the hurt and embarrassment I've caused to those close to me and everyone this has affected," she said via a statement. "This momentary indiscretion has jeopardized the most important thing in my life, the person I love and respect the most, Rob. I love him, I love him, I'm so sorry."

And now Pattinson wants answers, but he doesn't want them from Stewart, he wants Sanders to 'fess up the details of the couple's tryst and explain how far it went.

"Rob wants to have a man-to-man chat with Rupert to find out exactly what happened between him and Kristen," a source tells RadarOnline.com.

"Kristen has already betrayed his trust by cheating, so he can't be sure that she will tell him exactly what went on between her and Rupert.

"Rupert has a wife and a family to save, so Rob feels like he has nothing left to lose and would be honest with him."

Sanders' father, Michael, says he thinks his son's marriage to actress Liberty Ross -- who played Stewart's mom in Snow White and the Huntsman (awk-ward) -- isn't in jeopardy.

"From what I gather nothing really happened and it is all a lot of fuss about nothing," the elder Sanders told People.com. "I should imagine it was something very brief... She is a very pretty girl and when you work that closely with someone for so long, sometimes things happen."

But Rupert's brother-in-law isn't buying it. His wife's brother, Leopold Ross, thinks the affair has been going on for much longer.

"It was from the last half of filming and all through post-production, clear into last week," he tells British website People.co.uk.