Robert Pattinson Sells Mansion He Shared With Kristen Stewart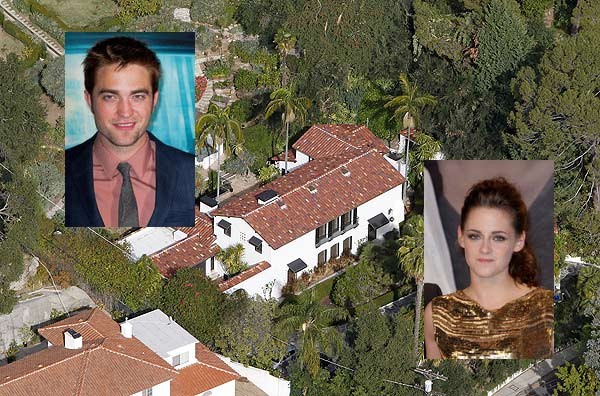 Robert Pattinson has sold the Los Feliz, California, mansion he shared with ex-girlfriend Kristen Stewart.

The "Twilight" star actually made a small profit on the sale, letting it go for $6.35 million after paying $6.27 million for it in 2011.

The 4,026 square foot Spanish Colonial home, which was built in 1921 and once belonged to actor Tim Curry, has three-bedrooms, three-and-a-half baths, a large master bedroom, a huge study and a huge outdoor courtyard with a tropical-themed back yard and pool on one-and-a-half acres of land.

The couple began dating in 2008 and split in 2012 after Steward was caught cheating with Rupert Sanders, who directed her in Snow White and the Huntsman.

The couple tried working things out early last year, but broke up for good shortly after.

Sanders' then wife, model Liberty Ross, filed for divorce last January after attempting to reconcile.


---
UPDATE: The buyer of Pattinson and Stewart's home is reportedly Big Bang Theory star Jim Parsons.