Robert Pattinson Seeks Solace With Pregnant Pal Reese Witherspoon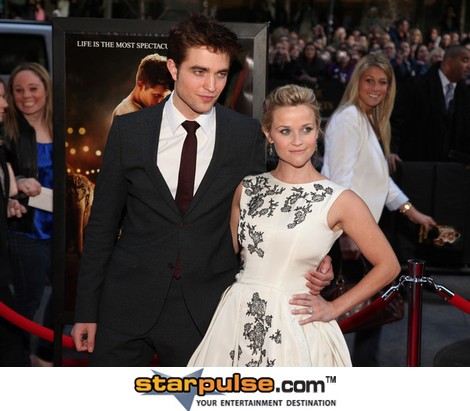 In the wake of Kristen Stewart's shocking cheating confession, her (ex?) boyfriend Robert Pattinson has retreated to Reese Witherspoon's estate in California to lick his wounds, according to People magazine.
Last week, Stewart, his girlfriend of three years, released a surprisingly candid statement apologizing for a "momentary indiscretion" with her "Snow White and the Huntsman" director Rupert Sanders.
In response to the news, Pattinson left the home he shared with Stewart and turned to his "Water For Elephants" co-star for comfort. But there's definitely no funny stuff involved - the very pregnant Witherspoon is expecting a child with her second husband, Jim Toth.
An insider told People the "Twilight" star was blindsided by the infidelity news: "There was no sign that either of them was unhappy. He would have done anything for her."
Pattinson was also reportedly getting ready to propose to Stewart before news broke that she was unfaithful to him.