Robert Pattinson Says Sex Scene With Kristen Stewart In 'Breaking Dawn' Was 'Like Doing Twister'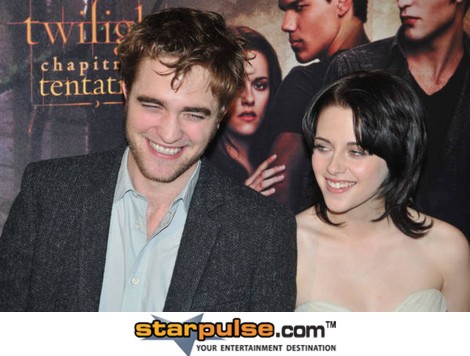 Robert Pattinson has said that his sex scene with co-star Kristen Stewart in the upcoming film Twilight Saga: Breaking Dawn was beyond awkward. A photo of the on-screen (and rumored off-screen) couple on their wedding night has been released by Summit to promote the film (see it here).
"I love how they release that for the first one," Robert Pattinson told MTV in response to the studio's choice to release the photo. "Just give it all away, you know?"
He also talked about the awkwardness of filming the sex scene. "It's always awkward in a way if you're doing it with anybody. It really depends on how it's staged and stuff. It's like doing Twister."
Pattinson is racking up the love-making scenes in his early career, adding Braking Dawn's scenes to tender moments in Remember Me and intense moments in the upcoming Bel Ami.
Click for more great Robert Pattinson pictures: