Robert Pattinson Saves Ellen DeGeneres' Underwear For 'Special Occasions'

Robert Pattinson ran out of underwear while shooting the last "Twilight" movie "Eclipse" and had to wear boxer briefs gifted to him by chat show host Ellen DeGeneres.
 
The British hunk picked up a pair of Ellen pants when he was a guest on her show and when he found himself without a clean pair to wear for one fight scene - and he admits his trousers kept slipping down to reveal the "Ellen" waistband.
 
Appearing on DeGeneres' show on Wednesday, the actor told the comedienne, "I save your ones (underwear) for special occasions, so they very rarely get brought out.
 
"I was doing the last Twilight movie and I only had one pair left and they were those ones. We were doing this big fight screen and for some reason - I think the shape of my body, my back is too long or something - my a** is constantly hanging out.
 
"Every single shot... has these 'Ellen' underpants. It came to a point where producers are calling up my agent going, 'I don't know what he is up to but I don't like it.'"
 
To make sure Pattinson never is in need of underwear again, DeGeneres presented the actor with a basketful of her custom-made boxers, which she gives as gifts to guests.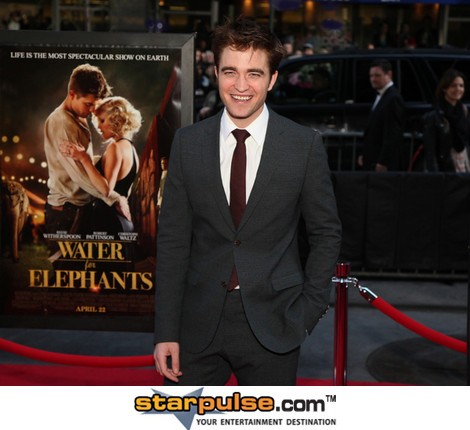 Click for more great Robert Pattinson pictures: