Robert Pattinson On Fame, Success And Abusive Fans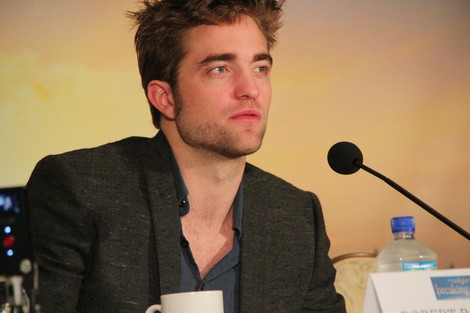 As fans receive closure with the final installment of the Twilight film saga, and deal with saying goodbye to Edward Cullen, star Robert Pattinson is far better off than when he started. Five years ago, he took the role of a lifetime, won over skeptical fans, and has even weathered real life relationship tumult during the course of the films. At his final American press conference for the series, Breaking Dawn - Part 2, Pattinson reflected on his fame and success. 
The fame part, at least, comes and goes, especially back home in the UK. "I used to be able to be in England and just be fine," Pattinson said. "I get a lot more abuse in England. I think that's just a general English attitude. I did the same thing to famous people. It's just your instinct."
Landing the lead role in the lucrative Twilight movies put Pattinson on the radar to land other leading roles, from Hollywood romances like Water for Elephants to adult oriented dramas like Cosmopolis. Pattinson still feels he can't chart his own course, even now. 
"I think if I had a little bit more control over my public image, I guess that would be nice. I think it's impossible for one thing. I don't think anyone can do that, apart from Denzel Washington.   It's a strange place where the film industry is at. I guess you can just play superhero after superhero. That seems to be the only guaranteed big money thing. It's not necessarily that satisfying getting monetary success, but sometimes it keeps the door open to make what you want to make. But other times you could make five massive hits in a row and still not get cast by the directors who you want to work with doing little movies. There's no guarantees. I'm trying to kind of sign up and do movies that I'll be proud of as if it's my last one. That's how I think about it."
Even the success of Twilight was scary to Pattinson, especially the F word. "As soon as people start referring to something as a franchise, a franchise is a Burger King or a Subway, it's not a movie. The people who start to say it are generally the people who are making money off of it.  They refer to it as 'the franchise.' They love it when something becomes a franchise. But, as an actor in it, I think it's scary. You really, really feel like you have no control. It's a huge juggernaut, especially when something becomes part of the cultural landscape, in a way as well. It's really scary because you get trapped and you get scared of changing, which is the worst thing that can happen if you want to be any kind of artist."
The Twilight Saga: Breaking Dawn - Part 2 opens Friday.