Robert Pattinson Named Sexiest Man For The Third Year In A Row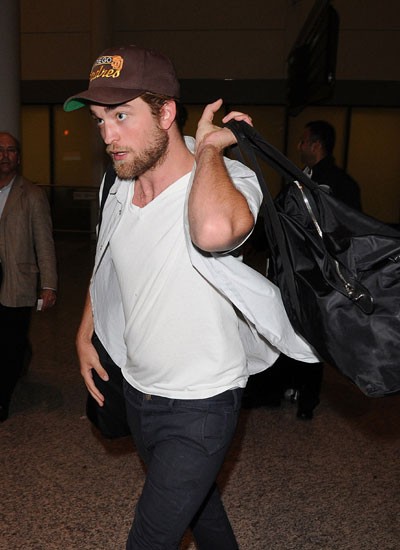 Robert Pattinson has fought off competition from his "Twilight" co-star Taylor Lautner to land the top spot in a U.K. magazine's sexiest man poll. The photo above shows the actor at Toronto's Pearson International Airport last week.
 
Pattinson topped the list in Britain's Glamour for the third year running, leaving Lautner to trail in second place.
 
"Pirates of the Caribbean" star Johnny Depp came third in the rundown, while soccer ace David Beckham was named fourth sexiest. "High School Musical" hunk Zac Efron rounded out the top five.
CHECK OUT PHOTOS OF THE 4 OTHER SEXY MEN BELOW: