Robert Pattinson Made Taylor Lautner Suffer While Naked In 'Eclipse'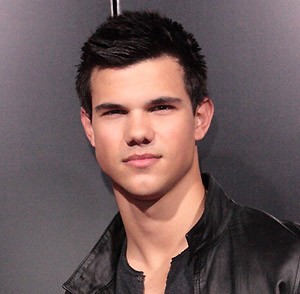 Robert Pattinson put his "Twilight" co-star Taylor Lautner through hell on the set of upcoming sequel "The Twilight Saga: Eclipse" by forgetting his dialogue on purpose to keep the actor stripped down.
 
Lautner appears in the nude in a scene for the third film in the vampire franchise and was forced to endure freezing wet conditions to complete the clip.
 
And prankster Pattinson made the shoot even more harrowing for Lautner by purposefully taking his time to deliver his line, so his onscreen rival would have to suffer naked for longer.
 
Pattinson tells Access Hollywood, "He (Lautner) was outside and it was freezing and it was raining as well. And he sat there, like, trembling on the floor. I had my one line and I just kind of keep saying, 'Oh, I'm sorry, I forgot what it was again; what was it?"
See more photos of Taylor here!