Robert Pattinson Films 'Bel Ami' In Hungary (Pics)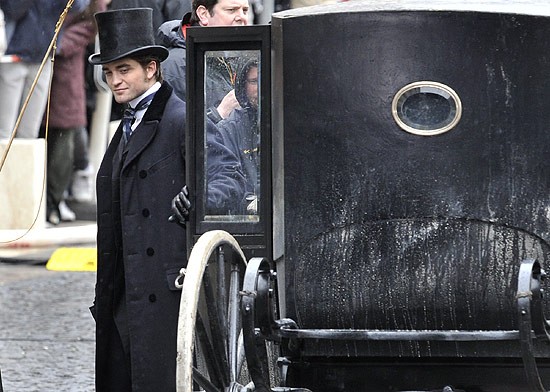 "Twilight" star Robert Pattinson was spotted filming "Bel Ami" in Budapest, Hungary, today. We just love his old-fashioned garb, don't you?

The movie, which is based on Maupassant's novel also titled "Bel Ami," centers on a young man's corrupt rise to one of the most successful men in Paris, most of which he achieves by manipulating a series of powerful, intelligent, and wealthy mistresses.

The actor shot to superstardom playing hunky vampire Edward Cullen in the bloodsucking franchise and has spoken out about how the intense interest in his life makes him uncomfortable.

He insists he feels the urge to "scream" when well-wishers introduce themselves. He told Britain's The Sun, "Being well known is a real burden. If people push themselves on me I find it grueling and repulsive."

"Bel Ami" also stars Uma Thurman, Christina Ricci and Kristin Scott Thomas.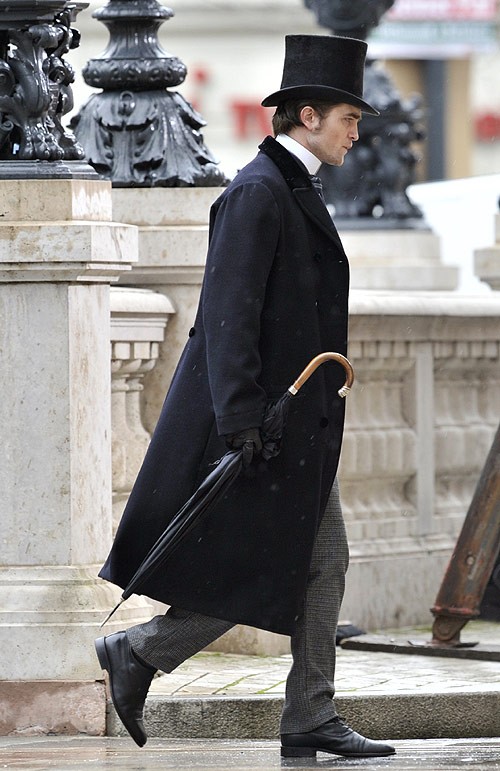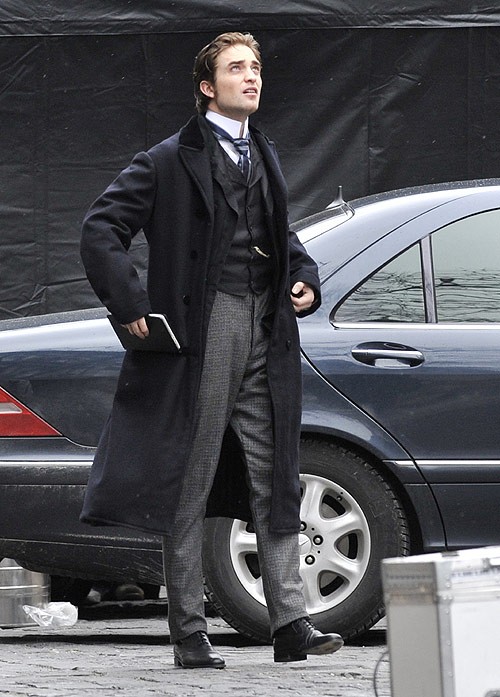 Those older Hungarian cars were way ahead of their time.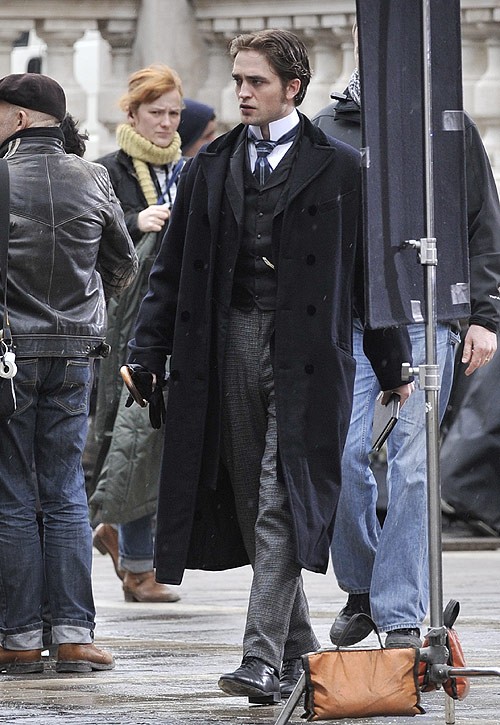 Click for more great Robert Pattinson pictures: