Robert Pattinson & Ashley Greene Jet To Belgium To Promote 'Breaking Dawn'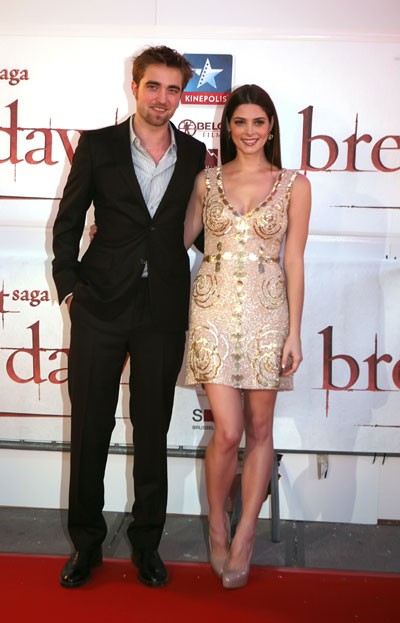 Robert Pattinson and Ashley Greene attended a fan event to promote "The Twilight Saga: Breaking Dawn - Part 1" in Brussels, Belgium, yesterday.
Ashley wore a gold sparkling cocktail dress, while Rob softened his black suit by unbuttoning the top of his dress shirt.
The actor is hosting a special screening of the new "Twilight" film for charity next month. One lucky fan and 19 guests will get a private show prior to the film's official release.
Ashley recently told Allure magazine she has a difficult time keeping her private life private. She addressed the nude photos that were released of her in 2009: "There are certain people who are really great at keeping their private lives private. I'm not good at that."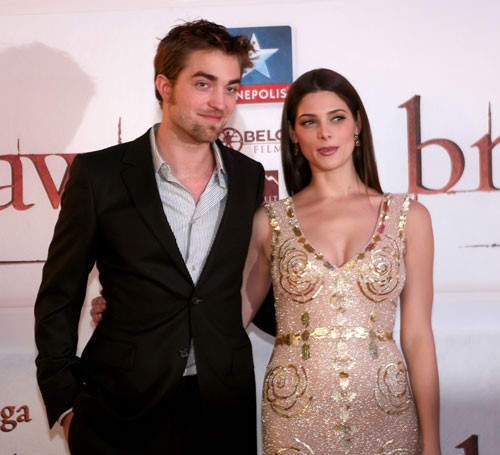 CHECK OUT A PHOTO SLIDESHOW FROM THE NEW FILM: