Robert Loggia Unhappy About 'Scarface' Remake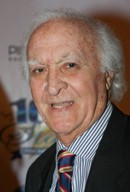 Veteran actor Robert Loggia has urged movie bosses to abandon a planned big screen re-imagining of cult classic Scarface.

Reports emerged last week that the crime drama is set to be remade for a new generation of movie fans.

The 1983 film, which starred Al Pacino as Cuban gangster Tony Montana, was itself an adaptation of Howard Hawks' 1932 picture of the same name, starring Paul Muni as an Italian who takes over the city of Chicago, Illinois.

However Loggia, who played drug lord Frank Lopez in the 1980s adaptation, wants executives at Universal Pictures to scrap their plans for an updated version of Scarface, with a new lead character and location.

He tells TMZ.com, "Scarface is a classic that should rest in peace!"