Robert Downey Jr.'s Son Indio Arrested For Cocaine Possession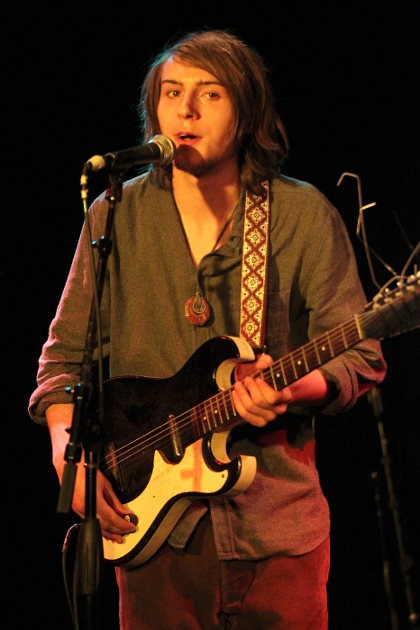 Robert Downey, Jr.'s son Indio is seemingly following the same destructive path as his father.  Robert had plenty of trouble in the past with drugs and alcohol, and his son Indio appears to be battling a similar demon.
Indio Downey, 20, was arrested on Sunday afternoon for possession of cocaine.  Downey was a passenger in a car that was driving in West Hollywood when police officers drove next to the vehicle and noticed the passenger smoking a pipe.  A deputy with the Los Angeles County Sheriff's Department pulled the car over and searched it.
Cocaine was allegedly found on Indio, and he was arrested and taken to jail for possession.  Just after midnight Sunday night, Downey posted $10,000 bail and was released.  
Downey, Jr., said in a statement via TMZ.com: "Unfortunately there's a genetic component to addiction and Indio has likely inherited it. Also, there is a lot of family support and understanding, and we're all determined to rally behind him and help him become the man he's capable of being. We're grateful to the Sheriff's department for their intervention, and believe Indio can be another recovery success story instead of a cautionary tale."
Last year, Indio sought help for an addiction to pain pills by going to rehab.  His mother (Downey Jr's ex-wife Deborah Falcone) commented at the time that her son received "holistic, natural and orthomolecular" therapy.
In the 1990s, Robert Downey, Jr. was arrested multiple times stemming from his addiction issues.  He was able to stage a complete career comeback and has become quite the Hollywood success story.