Robert Downey Jr. Steals The Show At 'The Avengers' Premiere To Close Out Tribeca Film Fest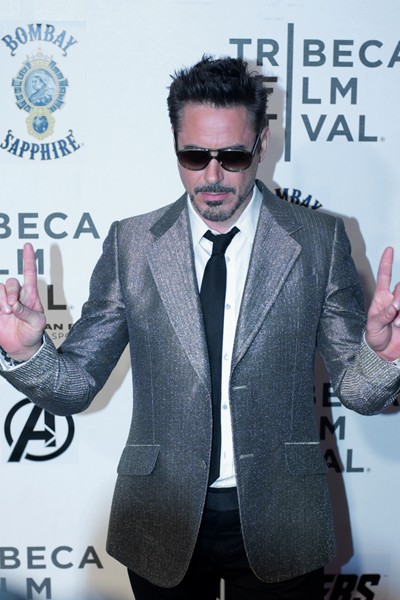 The closing weekend of the 11th annual Tribeca Film Festival went out with an epic bang worthy of superheroes. The Friday night premiere of Queen: Days of Our Lives was entertaining and funny (who knew drummers could be funny?). One of the best bits came when the band described how "Another One Bites the Dust" came about--Roger Taylor explains that John Deacon came up with the baseline; the band thought it was great and they all took a break by going out to pizza, only to find that he'd forgotten his part when they returned. But Taylor remembered! 
The first part of the doc was especially gratifying as the early genesis of Freddy Mercury was on display along with the band's purposeful writing method which set them apart from the other bands of the era. The second part focused mainly on the later days, but Mercury in particular, as by the 80s he'd fully embraced his status as a world gay icon, and finally his losing battle with AIDS. The best thing about the documentary is that it's better than good enough for people who aren't just die-hard fans. Hearing all of Queen's songs in one place with oral liner notes was a special occasion.
The Avengers took top billing over the weekend as the stars from the film showed up on the red carpet. Chris Hemsworth and Mark Ruffalo looked dapper and wooed the crowd with their arrivals, but it was the incomparable Robert Downey Jr. who stole the show. The man is a living rock star (Tony Stark isn't really a character, Downey Jr. is simply playing himself in those Iron Man films). 
For a fitting closure, the festival ended with screenings of the winning films on Sunday. Una Noche garnered four wins, including Best New Director and Best Actor (both leads shared the award), and War Witch won Best Picture. I can't say anything about War Witch except that it's FABULOUS.  
Check out more photos from 'The Avengers' premiere!