Robert Downey, Jr. Signs On To Two 'Avengers' Sequels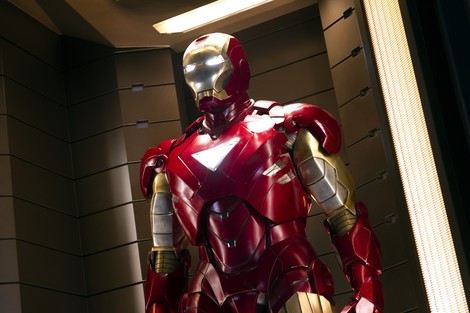 Robert Downey, Jr. has officially signed on to reprise Tony Stark/Iron Man in two sequels of "The Avengers." The blockbuster was the highest-grossing film of 2012.
Marvel Studios announced the news on Thursday but didn't mention making an "Iron Man 4."
Downey, Jr.'s "Iron Man 3" made more than $1 billion in global ticket sales, making it the second biggest superhero flick of all time - after "The Avengers."
Rumors circulated that Downey, Jr. delayed signing a deal unless he received a big enough paycheck for the project. He told GQ magazine earlier this year that he made $50 million for the first "Avengers" movie.
The actor recently joked about asking fans to contribute to funding "Iron Man 4," saying: "(My) buddies told me there was a Kickstarter thing, and so if you wanna see a sequel please go to Kickstarter.com and put in your vote."
Downey, Jr. was referring to Zach Braff, who successfully raised funds for a "Garden State" sequel, prompting various celebs to launch their own crowdsourcing projects.
"The Avengers 2" will likely hit theaters in 2015. Mark Ruffalo (Dr. Bruce Banner/The Hulk), Chris Hemsworth (Thor) and Chris Evans (Captain America) are also expected to star.
Meanwhile, Downey, Jr. reportedly just signed a $12 million deal with HTC to market the company's smartphone.