Robert De Niro Tears Up Talking Bipolar Disorder On 'Katie'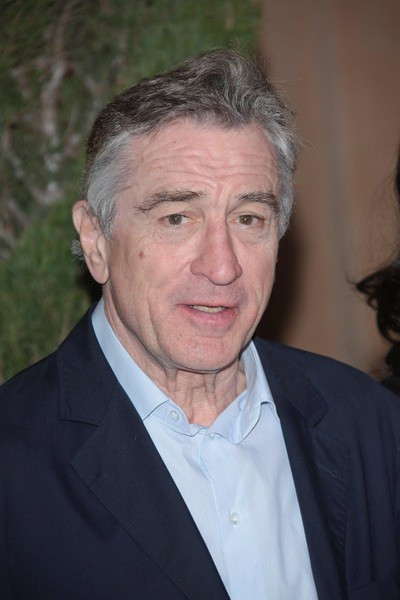 Robert De Niro found it difficult to talk about his role in Silver Linings Playbook without crying.
The accalimed actor sat down with co-star Bradley Cooper and director David Russell to discuss the Oscar nominated film with Katie Couric. Russell's son suffers from Bipolar Disorder, which in turn inspiried the director to make the film. In the movie, Bradley Cooper plays a man with the same disorder.
Host Katie Couric asked De Niro how he related to the film. He began to respond, but found himself overwhelmed by his emotions. After several minutes of fighting the tears and recieving support from Cooper, he said, "I don't like to get emotional, but I know exactly what he [Russell] goes through," as his voice cracked.
Russell then shared his own story of meeting with De Niro after he read the script. "I thought he was having hay fever, then I realized he was having an emotional reaction and I sat there and watched Robert De Niro cry for 10 minutes and I said, 'Wow he's really connecting with this material and this would be beautiful thing if it could work out, because I think his heart would be there' and it is there."
Silver Linings Playbook is nominated for 8 Academy Awards.