Robert De Niro Leaves His Mark In Cement At Hollywood Chinese Theater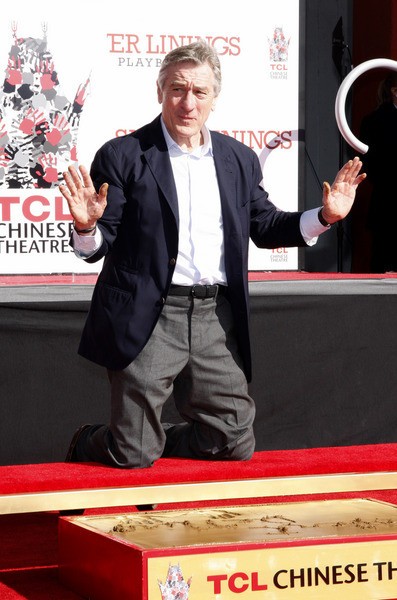 On Monday, stars including Billy Crystal and director David O. Russell turned out to honor Robert De Niro, who left his mark outside Hollywood's famous Chinese Theatre during a hand and footprint ceremony.
Crystal joked, "I am so honored to be here to help put his feet and hands in cement, something he had done in films to a lot of other people," before adding, "There has never been anyone like him on screen, and there never will be again."
De Niro stated: "They say everyone in the film industry has three homes: The home where they live, the home where their first wife lives, and Hollywood. I love New York and I am proud to be a citizen of Hollywood. Thank you for this honor and thank you for making me feel at home here."
The actor's wife Grace Hightower was also present at the ceremony. De Niro currently stars in the Oscar-nominated film "Silver Linings Playbook."