Rob Zombie & Bret Easton Ellis Team Up On Charles Manson Miniseries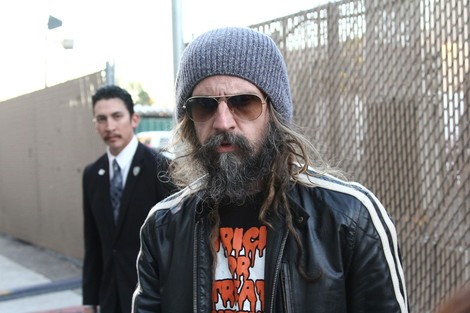 Heavy metal rocker and filmmaker Rob Zombie is teaming up with screenwriter Bret Easton Ellis on a miniseries centered on infamous cult leader Charles Manson. Zombie will direct, and Ellis will write the script.
Ellis is known for films such as "Less Than Zero" and "American Psycho." Zombie has directed projects including "The Devil's Rejects" and "House of 1,000 Corpses."
Zombie told Variety.com, "I have been obsessed with this insane story since I was a kid, so obviously I jumped at the chance to be involved in this incredible project. After speaking with Bret, I immediately realized that we shared the same vision for this epic madness."
The miniseries is in early development and will reportedly center on the events that led up to the night in 1969 in which Manson's brainwashed followers brutally murdered seven people, including actress Sharon Tate, who was eight months pregnant.
Manson is currently serving life behind bars at the Corcoran State Prison.