Rob Lowe Recalls Crazy Date With Madonna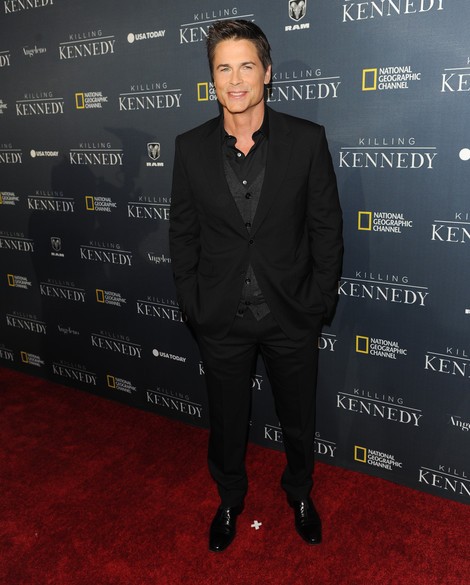 In his new book "Love Life," Rob Lowe opens up about a date he had with Madonna. The actor, who was 20 at the time, attended one of her concerts in Los Angeles in 1984, and the singer, then 26, asked him to visit her backstage.
He explains: "She was cute and she was young and she was single, and so I sat front row... she was a revelation... 'Madonna would like to see you backstage,' a security guard said as the house lights came up... She had flawless skin and eyes that imparted secrets... she asked what movie I was working on and so I told her a little about St. Elmo's Fire, which I had just finished. 'I play the bad boy,' I said. Madonna just smiled. She seemed to like that."
The pair wound up going to a giant dance club, where Lowe was uncomfortable mingling outside of the VIP area. He writes: "Madonna and I were discussing where we would sneak off to at the end of the evening when she suddenly jumped up and said, 'Let's dance!'... 'I'll wait here,' I said. 'Suit yourself,' she replied as she waded beyond the velvet rope into the fray... 'You're crazy,' I said, half meaning it. 'No I'm not,' she said...'I'm just not going to let success f**k up my fun.'"
 
The book, a follow-up to his 2011 memoir "Stories I Only Tell My Friends," will hit shelves in April.