Rob Kardashian Opens Up About His Shrinking Member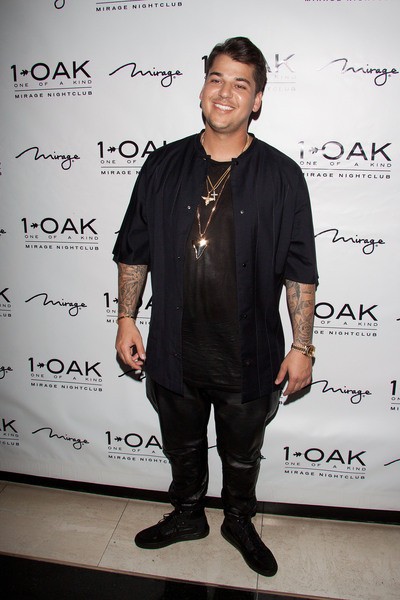 Rob Kardashian was reduced to tears in the shower because his recent weight gain has caused his penis to shrink.

The Keeping Up With The Kardashians actor hates catching a glimpse of his naked body when he takes a shower, and has set himself a target of losing 50lbs to feel like himself again.

Last night, on the Ryan Seacrest With The Kardashians: E! News Presents special, Rob said: "Every time I hop in the shower and see myself naked I cry, because my penis looks so small. The upside is, every time you lose 10 lbs you gain an inch on your penis."

Rob has piled on the pounds since splitting from pop star Rita Ora late last year but he hopes to reach his target weight by July 4th by exercising twice a day and sticking to a low-carb diet in order to attract "beautiful women."

Despite being on a global reality show, the former Dancing With the Stars contestant admits he struggled to find fame of the same level as his sisters, Kourtney, Kim and Khloe but is hoping his new Arthur George sock line will improve his popularity.

He said: "There's a lot of haters in the world. I really like socks and now that's turning into boxers and pajamas. I'm excited to have a niche."