Rita Ora Hospitalized For Dehydration And Exhaustion In Florida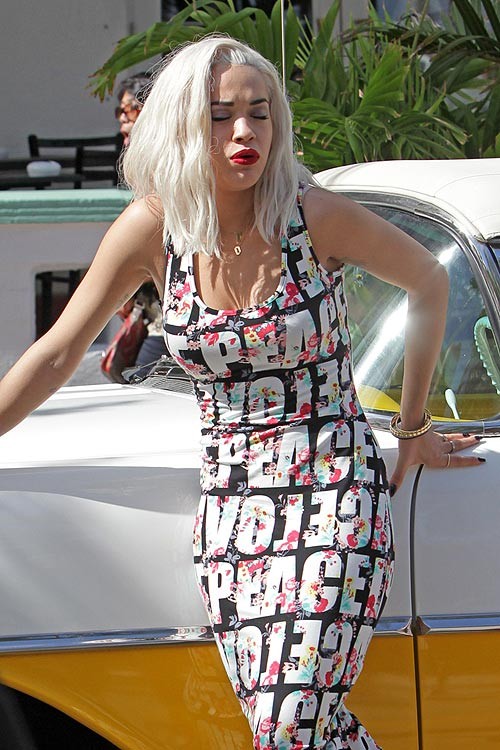 British singer Rita Ora was hospitalized in Florida after collapsing on the set of a photo shoot in Miami Beach on Monday.

The singer was tended to by paramdedics and taken to the hospital after she lost consciousness while posing for a new campaign for Madonna's 'Material Girl' fashion line. She was taken to her trailer after collapsing in the 90 degree heat before help arrived and brought her to Mount Sinai Hospital Miami.

Ora was treated for dehydration and exhaustion and then released later in the afternoon and taken back to her hotel. She smiled at fans on her way back to her room as fans shouted their get well wishes outside.

"Rita Ora was treated for heat exhaustion and dehydration at our hospital today. She was discharged and is fine," Dr. David Farcy, Chairman of the hospital's Emergency Department, said in a statement.