Rita Ora And Rob Kardashian Air Dirty Laundry On Twitter Following Breakup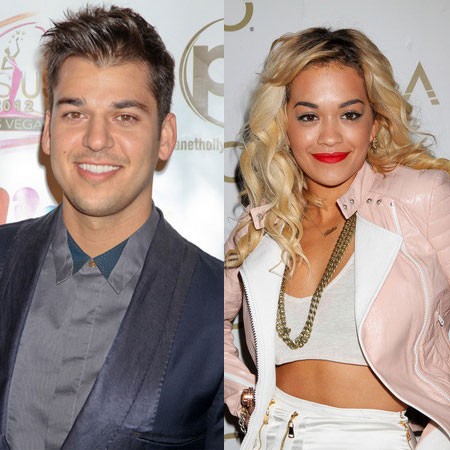 Rita Ora and Rob Kardashian must have known the world would be watching as they disparaged one another on Twitter over the past few days - and even as they raced to delete their posts, they would be saved by someone.
The two estranged lovers lashed out after their breakup, following an apparent post by Rita Ora disparaging Rob Kardashian's manhood. "Rob's d*ck was whack. I had to go get it somewhere else," read the tweet, now removed.
RumorFix now reports that the tweet appears to have come from someone else, not Rita - but that didn't stop Rob from responding. The Daily Mail captured some of the tweets before they were removed: "So you let me get you pregnant and you let others hit raw?" He wrote, before removing it. Yikes.
"She cheated on me with nearly 20 dudes while we were together, I wonder how many she will sleep with now that we apart? (sic) But I mean 20?!!!" Kardashian wrote later in another to-be-deleted tweet.
Khloe Kardashian stepped in and wrote "Cheaters never prosper @RobKardashian ill be home today... Try and smile little brother." Apparently a phone call was too much.
The two went public with their romance only a few months ago. Rob has since deleted everything from his Twitter account regarding Rita, including photographs.