Rise Against Debuts New Video, Vedera's 'Satisfy', Vistoso Bosses, Creed & More (Videos)

Watch some videos and clips of the latest funny, informative, viral, and other videos gathered from around the web today:
Rise Against
debuts their latest video;
Creed
gets a hilarious and quite convincing overdub; a new Bud Light Lime commercial that pushes the envelope and won't be seen on TV;
Vistoso Bosses
go camping; and some guy in California made the most racist local business commercial of all time. Wonder if his Chamber of Commerce kicked him out... Check 'em all out!
"We just finished the fourth video from our latest record, Appeal To Reason. 'Savior' was filmed in downtown LA in the middle of the night with some furry friends, road flares, and musical equipment that didn't survive the night. Enjoy!" -
Rise Against
Rise Against - "Savior":


Awesome Creed overdub:
Creed Shreds 3: You Sh!t Here With Me LIVE!


Vedera's 'Satisfy' video:
A new Bud Light Lime commercial recently surfaced, and for obvious reasons wasn't used to promote the beer. It is, however, full of blatant sexual innuendo and is hilarious...
"But Light Lime"


What happens when the
Vistoso Bosses
take time away from their hectic tour schedule to explore the great outdoors? See what happens in their latest webisode when superstar producer, Billy Hume, takes them on a camping trip they'll never forget!
"Camping Trip" Part 1:


"Camping Trip" Part 2:


And be sure to watch the Vistoso Bosses' colorful video for "Delirious" featuring Soulja Boy!
"Delirious" featuring Soulja Boy:


When local companies do their own local advertising on cable TV the results can be quite, um, interesting. In this case, Gary at Gary's Mattress in Van Nuys, California is the offender, and it appears that he's come up with a bit of a racist commercial for his store. We're guessing sales aren't too good lately...
Most Racist Commercial Ever: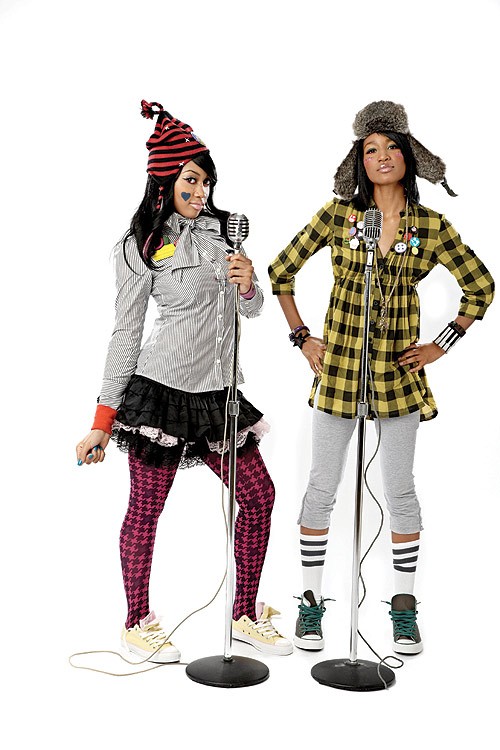 Image © DCG