'R.I.P.D.' Looks Like A Ghostbusting 'M.I.B.' - Watch The Trailer Here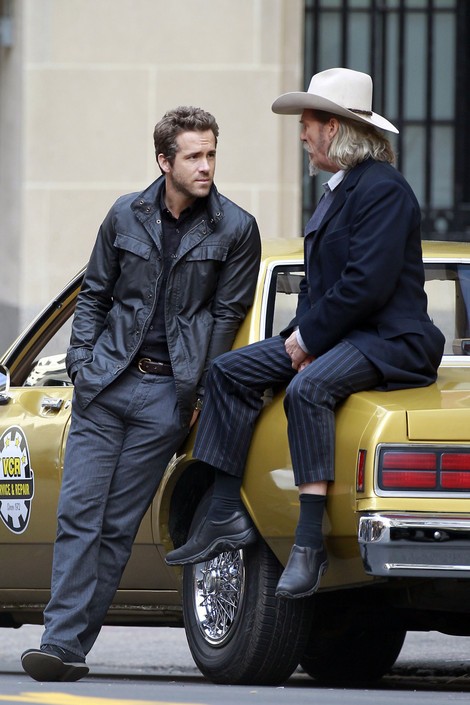 The first trailer for R.I.P.D. (no, not the Rhode Island Police Department) has just surfaced, and boy, does it look cool.

The plot centers on Nick Walker (Ryan Reynolds), a police officer killed in the line of duty. But instead of just dying and fading away, he is contacted by the other-worldly RIPD, or "Rest In Peace Department," because of his unique skills -- apparently good cops make for excellent ghost busters.
The RIPD is dedicated to keeping the living world filled with the living and making sure the dead stay dead.

Walker teams up with a former wild-west sheriff known as Roy Pulsipher (Jeff Bridges) to take down the biggest, baddest, most unruly spooks the world has (never) seen.
It truly does look like "Men In Black" had a rebellious spectral lovechild with "Ghostbusters."
The action looks high, the thrills look pretty great, the effects seem superb and the humor appears to be exactly what you would expect when you put Reynolds and Bridges in the same film.
Check out the awesome trailer below:
Directed by Robert Schwentke (R.E.D.), R.I.P.D. stars Jeff Bridges, Ryan Reynolds, Kevin Bacon, Mary-Louise Parker, Robert Knepper and Stephanie Szostak.