Rihanna's Two New Wax Figures Feature Red Hair, Sexy Costumes & Fewer Tattoos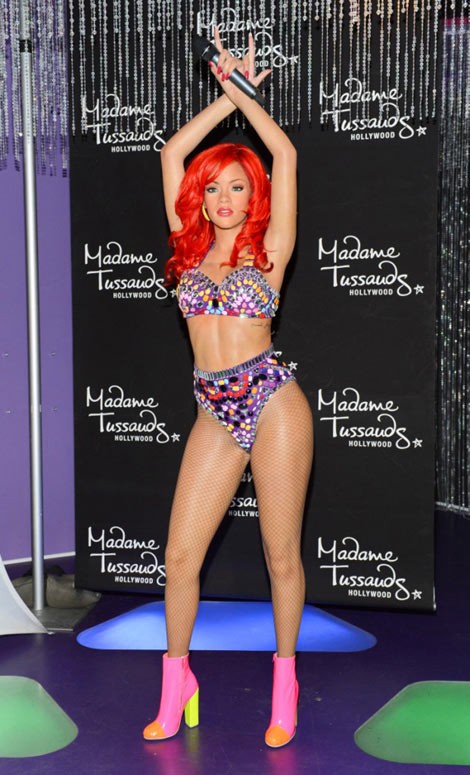 If you didn't know Rihanna's new album, "Unapologetic," drops on Monday, Nov. 19, you must be living under a rock. The singer has been doing everything she can to promote her new music, including pose naked in GQ magazine, perform in lingerie at the Victoria's Secret Fashion Show, and release a new single featuring her ex-boyfriend Chris Brown.
The pop star has also tweeted bikini and other sultry pics on Twitter and Instagram to get fans' attention. And on Tuesday Madame Tussauds Las Vegas and Madame Tussauds Hollywood simultaneously unveiled wax figures of the star.
The L.A. figure (above), features Rihanna in a bejeweled, multicolored bikini-like costume, while the Vegas figure shows the singer wearing a sexy nude-colored, one-legged leotard.
Of course, Ri-Ri hasn't had red hair in quite some time, but with her constantly changing look it's hard to keep up. She also recently added a tattoo of the Egyptian goddess Isis spreading her wings across her stomach, just below her breasts.
Check out more photos of the wax figures...