Rihanna's Tweets Lead To Arrest Of Thai Bar Owner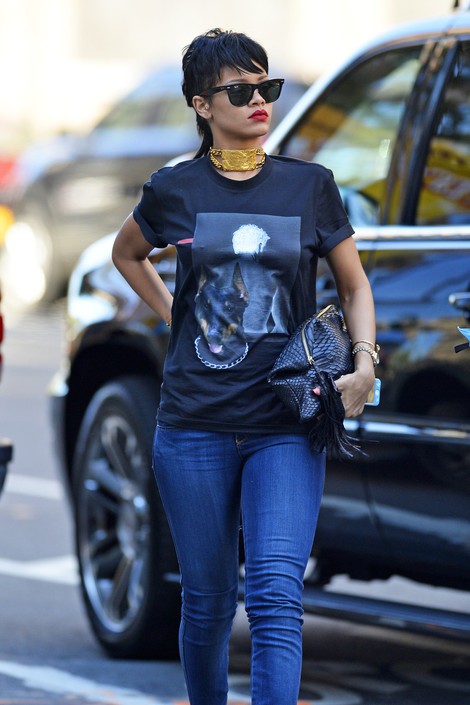 After Rihanna posted about a lewd sex show she attended in Thailand, officials in the country arrested a bar owner there and charged him with obscenity and operating an entertainment venue without a permit.
The crackdown was part of an operation targeting shows illegally featuring naked dancers. The man was arrested Saturday. He faces one month in jail and may be forced to pay approximately $2,000 in fines.
This isn't the first time Rihanna's tweets have resulted in an arrest in Thailand. After she posed with a protected primate in September, she inadvertently helped police make several arrests of individuals involved in illegal animal trading.
Meanwhile, the pop star was just granted a temporary restraining order against a man who allegedly broke into her Los Angeles home last month. Rihanna claimed in court documents that she endured "substantial emotional distress and concern for her personal safety" following the incident.