Rihanna's New Wax Figure Is Sexy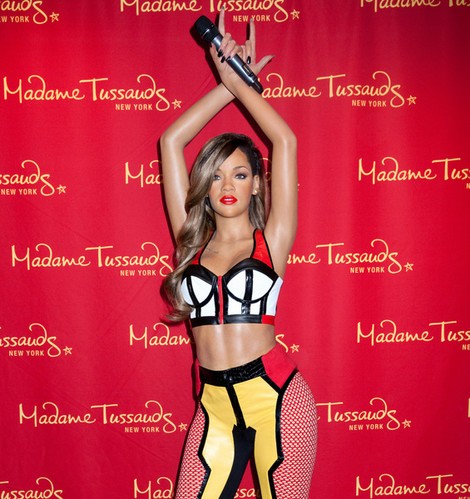 Believe it or not, Madame Tussaud's has immortalized pop star Rihanna in wax eight times. The museum's recent achievement was unveiled at Sacred Tattoo in New York City on Thursday.
It took four months for sculptors to create the sexy figure. It features an outfit Rihanna wore during her "Diamonds" world tour - colorful skintight leather pants with a matching bralet.
The museum definitely got it right this time. They have had their share of hits and misses with their wax figures.
Rihanna recently donated $5,000 to a school in Illinois to make up for showing up over three hours late for a visit back in March. Her car was caught up in heavy traffic on the way to the venue, so she cut a check to cover the school's security expenses.
She also made headlines last week after hanging out at the beach in Poland wearing a sexy blue bikini.