Rihanna's Gray Hair - Hot Or Not?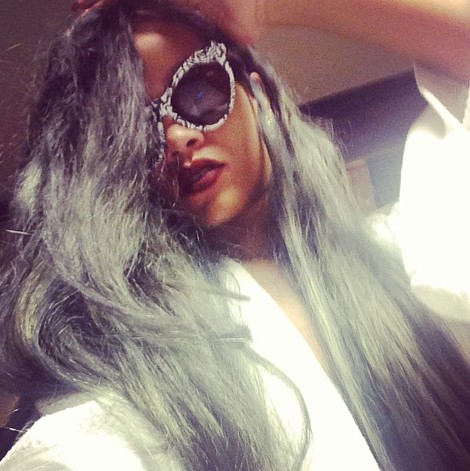 Rihanna debuted a new look on Instagram this week - she showed off her new grey hairstyle.

"Grey is the new black! Blondies, it's quiet for y'all! #brrr," she captioned one photo featuring herself topless with her bangs covering one half of her face.

In another image, her sunglasses match her two-toned hair. "New color ice grey ish, call it #Brrr," she wrote.

RiRi is known for mixing it up when it comes to hair. She's famously experimented with both blonde and red hues.

The 25-year-old pop star is in the midst of her "Diamonds" world tour. She recently made waves in London for stepping out in a mesh, see-through ensemble. She was also pelted by snack foods during a gig in Manchester.