Rihanna Wears Studded Shorts, Thigh-High Boots & Weird Denim Ensemble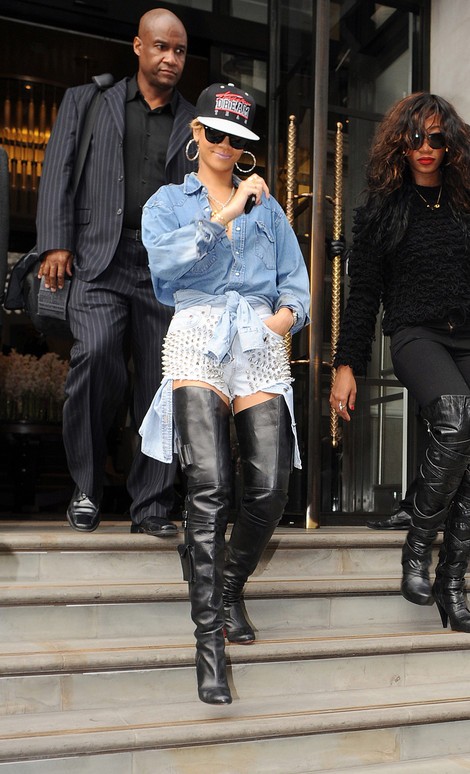 We spotted Rihanna leaving her hotel to record a TV show wearing a denim shirt, denim shorts with metal studs, and knee high boots in London today.
The shirt she wrapped around her waist is inexplicably hanging out through her shorts. Is she trying to start a new trend? It's one we definitely won't follow.
A rep for Clive Davis has shot down reports that the pop star is being considered to play Whitney Houston in an upcoming biopic. The music mogul is not even considering a film at this time.
Rihanna recently made headlines for releasing a duet with ex-boyfriend Chris Brown on her X-rated track "Birthday Cake."
See more photos...