Rihanna Wears Revealing Slip Dress On 'Diamonds' Music Video Shoot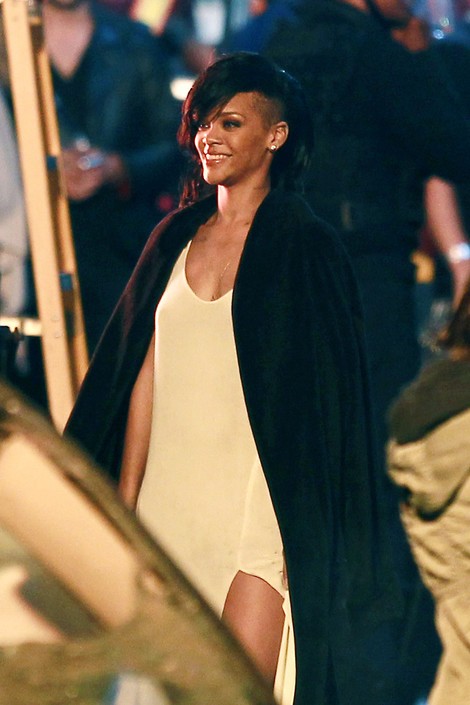 We spotted Rihanna shooting a music video for her new song "Diamonds" in Los Angeles, Calif., over the weekend.
It must have been cold on set because when the singer removed her black cloak her shapely figure popped out of her slip dress.
The pop star has been making headlines lately for her rumored rekindled relationship with Chris Brown. The couple, who split in 2009 after Brown assaulted her following the Grammy awards, have been hanging out a lot lately. However, there are rumors the two are fighting again because Brown brushed her off to hang out with some friends.
Rihanna's new album "Unapologetic" hits stores on November 19.
See more sexy photos of Rihanna on her video set...