Rihanna Wears Pajamas To Jay-Z's Nightclub Opening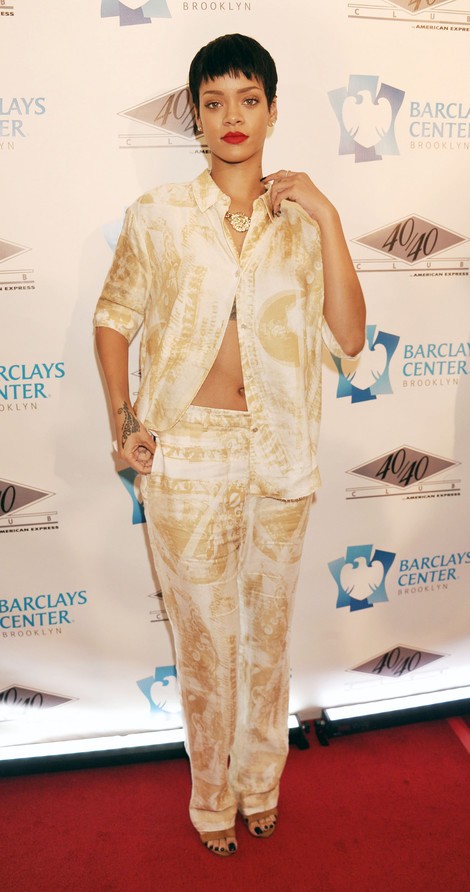 Rihanna is usually known for her risque wardrobe, so we didn't expect her to wear pajamas to the grand opening of her pal Jay-Z's 40/40 nightclub in Brooklyn.
The singer wore a cream colored ensemble (slightly frayed at the sleeves) that she unbottoned to show off her stomach. She accessorized with brown heels and a gold necklace. Strange, right?
Several stars attended the club's opening, including model Tyson Beckford, hip hop star J. Cole and CEO of Recorded Music for Warner Music Group Lyor Cohen.
Rihanna just released the first single from her upcoming seventh studio album, "Diamonds." The as-yet-untitled CD is rumored for a November release.
See more photos of Rihanna at the opening...