Rihanna Wears A Tiny Bikini Top In Saint-Tropez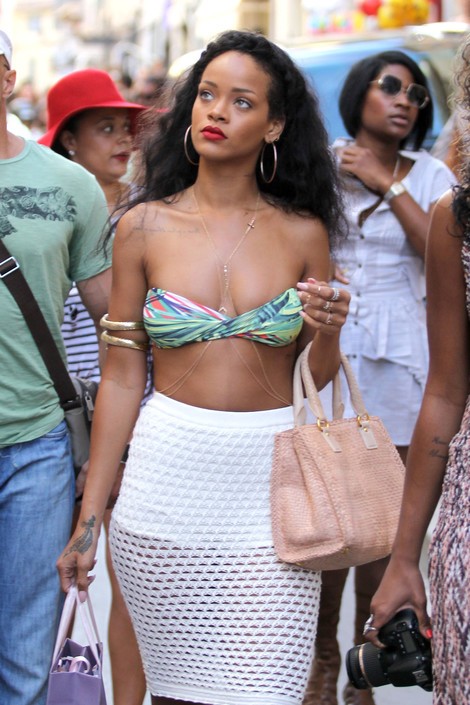 We spotted Rihanna with a group of friends shopping in Saint Tropez yesterday. Large groups of curious fans followed the popstar through the streets of the French town.
The singer wore a colorful strapless bikini top and a white crocheted skirt. She wore a gold arm cuff, large hoop earrings, and thin gold necklaces.
Rihanna is having a lot of fun on her vacation in the French Riviera. On Sunday she spent the day at sea with her friends on a yacht. She had some beer and drove a jet ski.
In the August issue of Harper's Bazaar she said her life in the spotlight allows her to be rebellious through her music, fashion, tattoos, and hair.
See more photos of Rihanna in Saint Tropez...